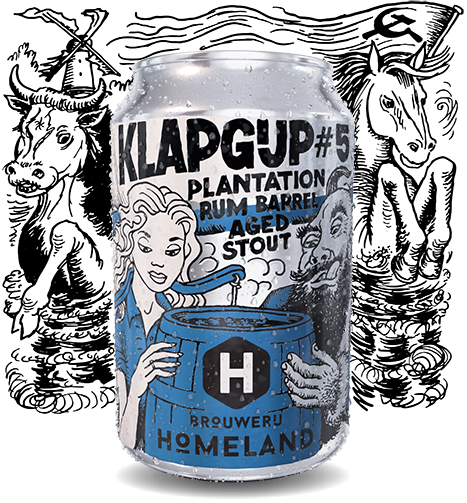 Klapgijp #5
Stout
Lots of chocolate, coffee, raisins and rum to enjoy
Barrel Aged Melkmeisje
At the end of 2020 we brewed the Melkmeisje, a Pastry Stout that won prizes at the Dutch Beer Challenge 2021. Half of this brew without the additions of chocolate, vanilla and almonds has rested for a year in Plantation Rum barrels. Coffee and chocolate from the malt hopper remain, and aging in barrel has given the beer notes of rum and raisins. It has become a smooth, round and complex beer to enjoy with attention.
Untappd
"nothing yet"
specifications
alc.: 11%, ibu: 55, ebc: 98
There are no products in the cart!