Wegtrekker
De zon op je gezicht, de zee aan je voeten, ruik de aroma's van het paarse fruit, proef de zuurheid op je tong...meer info...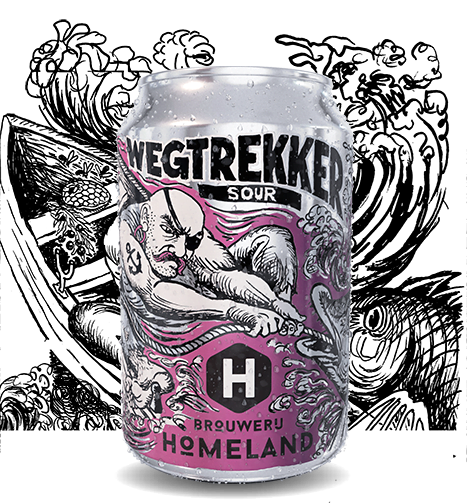 Lentebox
Vrolijke mensen op straat, de zon breekt door en ons land is van het slot. Om dit alles te vieren: de lentebox! meer info...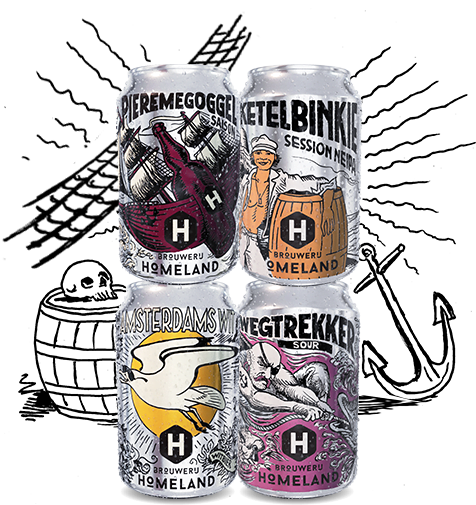 Brewed with adventure
Based on a former naval wharf in the heart of Amsterdam, we are a bunch of independent and quirky adventurers doing our own thing and adding our own vibe to this special place. It's here that we bring together our craft, quality and sensational tastes to create a whole new world of beer and endless endulgement!
We won a lot of prizes this year when we participated in the Dutch Beer Challenge. We are very happy, proud and honoured with our Gold Medals for Pieremegoggel and Zwartbaard, and two Silver medals for Melkmeisje and Amsterdams Wit.
Enjoy!
Discover our beers


Homeland gifts
We brew traditional classics and innovative craft beers in our independent brewery at the old naval wharf in the heart of Amsterdam. Brewed with love and bottled in cans and stainless steel kegs. This is how you experience aroma and taste as our brewers taste it directly from the tank.