At Homeland, we base our brewing on feeling, knowledge and adventure. Our brewers like to be inspired by the latest brewing techniques, ingredients and alternative processes, which contribute to the ultimate taste sensation for all the craft beers we brew at Homeland.
Our brewing process
Since the start of our brewery, we have been able to realise a number of great initiatives to make the brewery more sustainable. For example, our entire brewery does not run on gas but on electric steam generators that, like everything else on the former ship yard, run on green electricity. Even our forklift is electric.
Meura Mashfilter
We use a Meura Mashfilter during the filtering process, the separation of the wort from the malts. This technology enables us to extract all useful components from the malt in a much more efficient way and thus brew very special beers. Moreover, we also save 30% on the necessary malts, which is a huge benefit for the brewing process and the environment.
We are proud to announce that we are one of the three craft beer breweries in the Netherlands that owns this machine. The residue that remains after filtering, the 'bostel', still contains a lot of nutritional value. The pigs of Boerderij Lindenhoff are happy with it!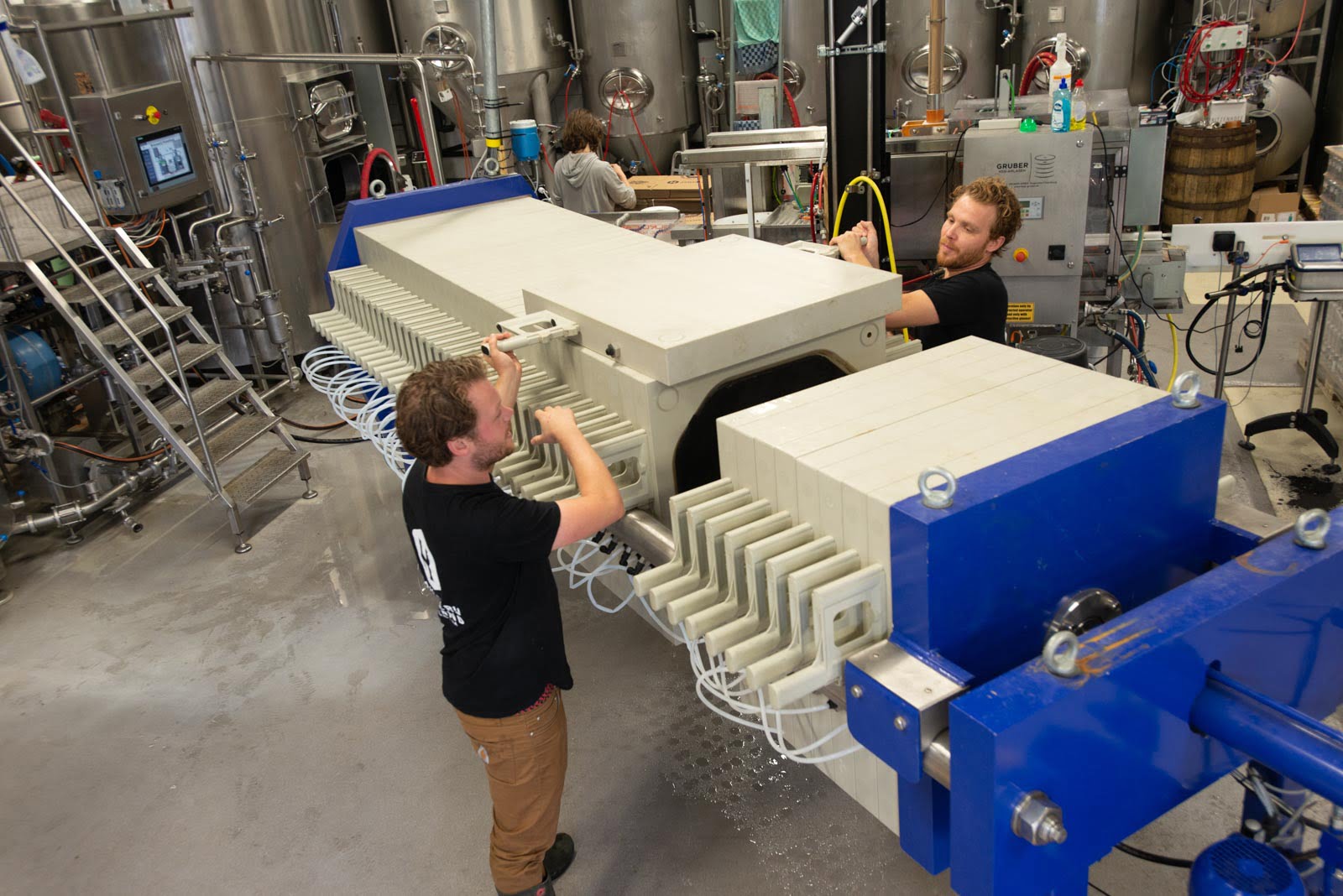 Circular
In the brewery, we actively manage water and heat. In addition to minimising the loss and use of water during brewing, filling and cleaning, used heat is also recovered. For example, cold water is used to cool down warm beer and is immediately collected and returned to the boiler. This warm water is used for the next brew in order to minimise energy loss.
Beer in a can
Brouwerij Homeland is, as the first of Amsterdam and one of the first of the Netherlands, proud owner of a can line. Tin cans have many advantages over bottle; they are fully recyclable and a lot more sustainable than bottles. Also, cans do not let air or light through, which is better for the quality of the beer. We believe that canned beer is the future of craft beer.