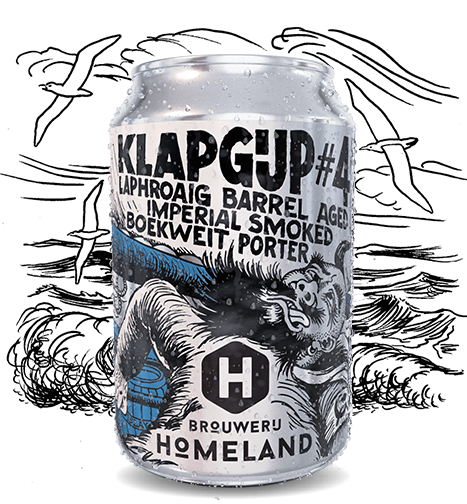 Klapgijp #4
Porter
Laphroaig Barrel Aged Imperial Smoked Boekweit Porter.
Barrel Aged Beers
Peat-smoked barley malt, rye, cara malts and unmalted buckwheat form the basis for this Imperial Smoked Porter. Aged in Laphroaig wooden barrels does the rest. The result: a peaty but also smooth beer with notes of caramel, nuts and a little chocolate.
Untappd
"Holy moly what a bucket of flavor. Turf, sweetness, ideal combination."
specifications
alc.: 10,3%, ibu: 31, ebc: 76
There are no products in the cart!