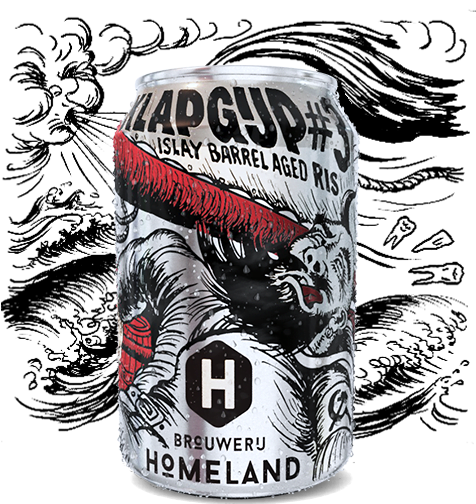 Klapgijp #3
Russian Imperial Stout
The full roasted taste of chocolate and coffee is complemented by the characteristic peatiness of the Islay Whisky. This complex and overwhelming beer can definitely be called a hit!
Barrel Aged Bieren
The basis is a Russian Imperial Stout that stands out by itself.  The third in our series of Barrel Aged beers. This Russian Imperial Stout has matured in old Laphroaig barrels. An Islay single malt whisky with a distinct peaty/smoky flavour, that combines beautifully with the full flavour of the roasted malts in the beer.
Untappd
"Nicely balanced! Not too sweet, but with a hint of chocolate and bitterness. The Islay cask is mainly present in the whisky notes, not so much in smoky peat. Top notch! "
beer type
Russian Imperial Stout
specifications
alc.: 10,5%, ibu: 51, ebc: 99
There are no products in the cart!