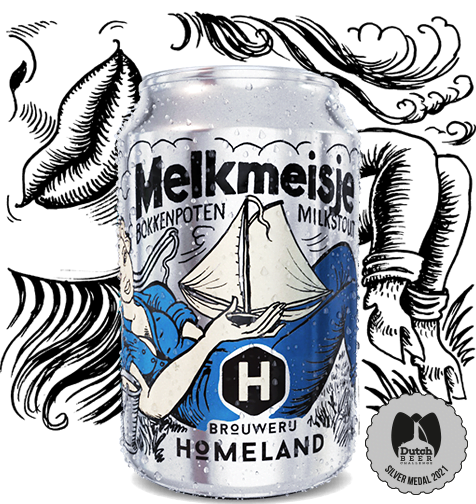 Melkmeisje
Milkstout
A knockout of a milk stout. Dark, soft, full and sweet, with additives inspired by the traditional Dutch bokkenpoot. Smooth sailing with the Melkmeisje!
Cacao-nibs
The Melkmeisje is an imperial milk stout of 11%. On one brew we used a 1000 kilos of mostly dark malts. Combined with an addition of unfermentable milk sugars this has resulted into a full and sweet beer with a silky touch. The taste of chocolate is enhanced by huge amounts of cacao nibs. A carefully prepared mix of home-roasted almonds and pure Bourbon vanilla pods are the cherry on top.
No longer available
Untappd
"Taste spritskoek, bokkepoot and caramel. Turned out really well!"
specifications
alc.: 11%, ibu: 55, ebc: 98
There are no products in the cart!