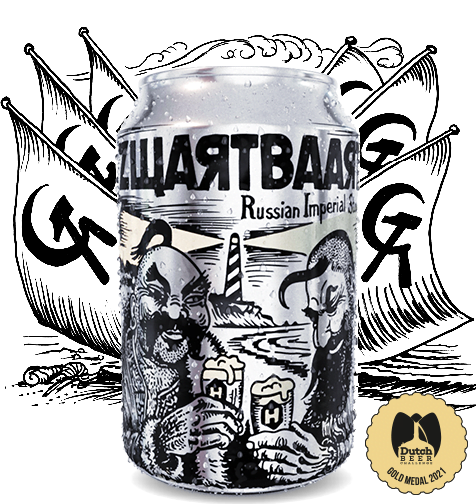 Zwartbaard
Russian Imperial Stout
We scoured the oceans in search of the 7 finest and best malts that provide this bad boy with a rough edge. Flavours of coffee, chocolate and caramel fight for the leading part when you sink your teeth into the syrupy foam. Stout to the bone!
Naughty malt
A heavy dark stout of 10.5% The malt recipe contains no less than 7 different kinds of malt, mainly caramelised and roasted malts. These give the beer its complexity and layeredness. Flavours of coffee, chocolate and caramel are nicely balanced and complemented by a firm bitterness of potent American hops. The residual sugars and maltiness make this a full-bodied syrupy stout to enjoy with full attention.
Untappd
"Dikke prima niks meer niks minder "
beer type
Russian Imperial Stout
specifications
alc.: 10,5%, ibu: 51, ebc: 99
There are no products in the cart!