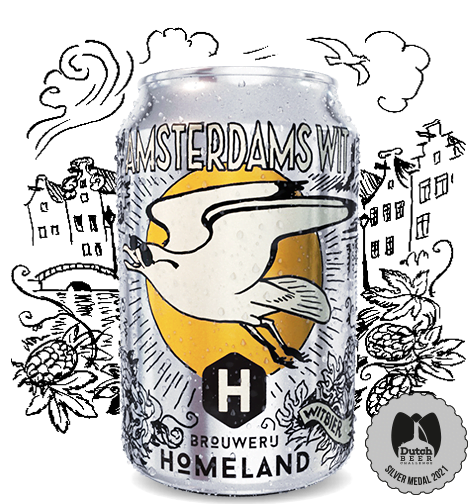 Amsterdams Wit
Wheat beer
A tropical adventure according to Belgian tradition whilst staying close to its Amsterdam heritage. A genuine home-grown wheat beer with citrus, coriander and a silky soft foam head. Wheat to drive you wild!
Citrus
Belgian-style wheat beer from Amsterdam. Large amounts of oats and wheat make the beer cloudy and give it a pleasant soft feel to the mouth. The beer is not very bitter due to the use of a small amount of bitter hops. Loral hops in the whirlpool give a flowery aroma. This is complemented by the use of coriander seed, orange peel and lemon peel. This gives a citrus-like taste and aroma to this summer beer.
Untappd
"Light, fruity, creamy."
specifications
alc.: 5%, ibu: 14, ebc: 6
There are no products in the cart!