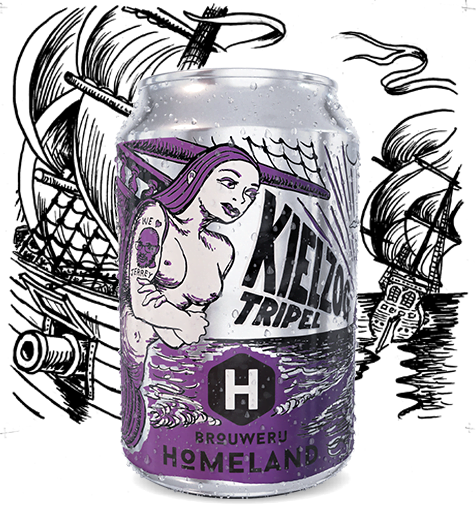 Kielzog
Tripel
This tripel with coriander and fennel ripples on your tongue. Just toast and drink!
Kielzog is back!
Kielzog Tripel is one of the very first beers to flow from the brewery. It's a beer developed together with our chef Jerrey from Pension Homeland. The Kielzog Tripel has been out of circulation for a while and is now making a comeback.
This is a modified version of the original recipe. Fennel seed, coriander seed and orange peel give a unique spiciness to the beer, making it easy to pair with various dishes. The Kielzog is fermented with a yeast and an enzyme, so the beer has zero residual sugar and is deliciously dry. The herbs, light caramelised malts and the yeast character give the beer a full flavour, which, thanks to its dryness, is very easy to drink.
sold out
Untappd
" Fijn wrap biertje. "
ingredients
specifications
alc.: 8%, ibu: 13, ebc: 7
There are no products in the cart!