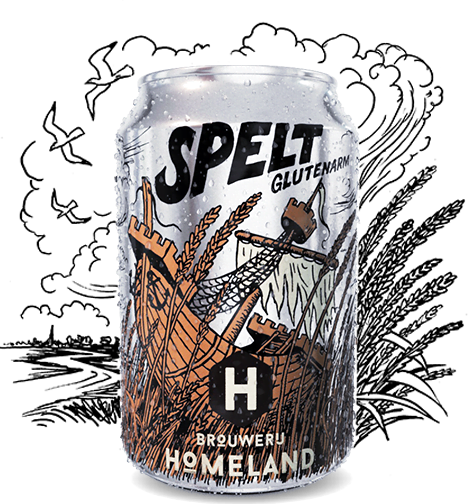 Spelt beer
All hands on deck for the admiral among our beers. We have only shipped noble hops from Germany and used more spelt than ever. Fresh and subtle like a North Sea breeze, low in gluten and only 4.3%. Kick back in your hammock with this delicious summer drink.
Homeland's oldest recipe
Homeland's oldest recipe, now gluten-free and in a new jacket. The malt recipe consists of 1/3 spelt. The other 2/3 consists of barley that has been malted by the traditional Masterveld malt house in the Achterhoek.
Bottom-fermenting beer
This beer is also bottom-fermented; it is fermented at a lower temperature, which gives the beer a fresh and subtle character. Only German noble hops are added. . This makes a clean, fresh and low alcoholic beer that you can keep on drinking.
Untappd
""
beer type
ingredients
specifications
There are no products in the cart!