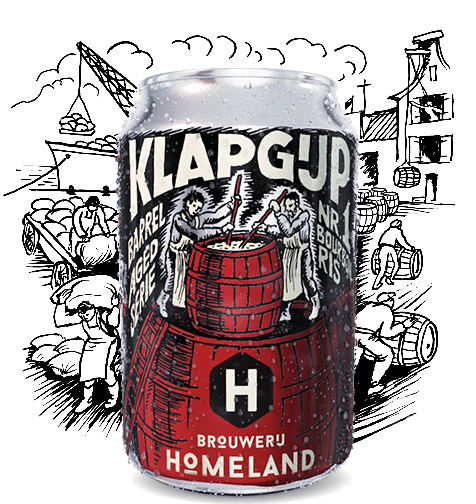 Klapgijp #1
The longer the journey, the maturer the beer. The rich taste of bourbon barrels and our Zwartbaard together deliver a barrel-aged marriage that we push out the boat for. Strong, full and smooth all at once.
Barrel aged beers

First in our new series of barrel aged beers. This Russian Imperial Stout has been given ample time to mature in oak bourbon barrels from the Jack Daniels and Jim Bean distilleries.
Bier that ages best!
Tones of chocolate, coffee and liquorice, which are pronounced in the stout, are complemented by the flavour of oak, red fruit, raisins and bourbon from the barrels. This makes for a stunner of a flavour bomb, pronounced but balanced. A very exclusive limited edition.
Untappd
""
beer type
ingredients
specifications
There are no products in the cart!