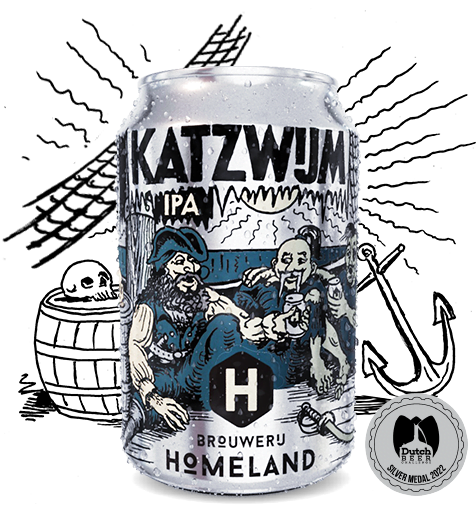 Katzwijm
IPA
Malty due to the use of rye and caraway malts. A punishing bitterness as you would expect with this style. Generous amounts of Loral, Simcoe and Cascade dry hops give it a lovely floral and fruity aroma.
Silver for Katzwijm!
Katzwijm has won Silver at the Dutch Beer Challenge 2022!
West Coast style IPA. Rye and light cara malts give a full, malty and slightly sweet flavour. A good dose of potent bitter hops give the beer a tight bitterness, as you would expect from this style. In addition, later hop additions in the brewing process and large amounts of dry hops from Cascade, Loral and Simcoe give it layers of flavour and a lovely fruity and floral hop aroma.
Untappd
"Nice bitterness, inviting, long lasting."
specifications
alc.: 6,5%, ibu: 69, ebc: 12
There are no products in the cart!