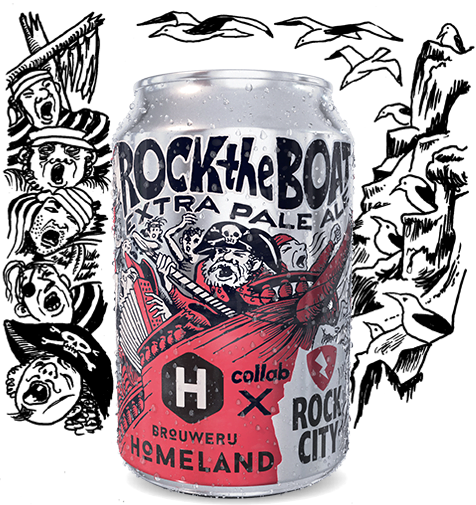 Rock the boat
Extra Pale Ale
An Extra Pale Ale brewed by Rock City and Homeland.
Rock City and Homeland join forces and rock it out! This 5% ale is extra pale due to the lightest coloured malts available. Expect delicious hoppiness with Vic Secret, Galaxy and Citra. Not too much alcohol, yet a nice body and a summery fresh aftertaste.
Out of stock
Untappd
"Lekker hoppig deze pale ale van Homeland en Rock City. Knisperend, soepel, zomers, dorstlessend. "
specifications
alc.: 5%, ibu: 27, ebc: 4
There are no products in the cart!