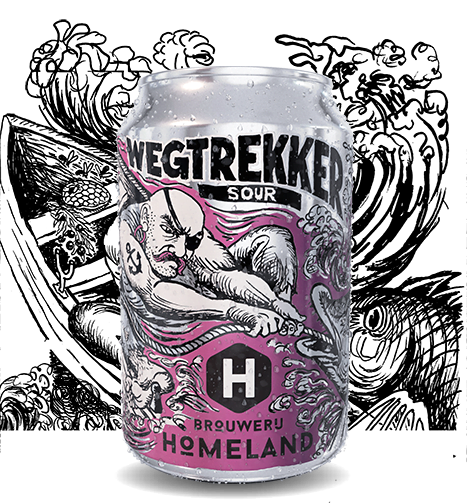 Wegtrekker
Sour
Feel the sun on your face and the sea at your feet, smell the aromas of purple fruit, taste the sourness on your tongue and watch the beautiful red glow in the beer.
Kettle souring
Brewery Homeland proudly presents: De Wegtrekker!
A sour beer with additions of honey and forest fruit. The sourness is achieved by "kettle souring". During 36 hours the wort is acidified in the brew kettle by a lactobacillus (lactic acid bacteria). The lactic acid bacteria give the beer a citrusy, fresh and fruity sourness.
Barbe Rouge
Honey and pure blackberries, raspberries and blueberries give a beautiful pink colour and taste of forest fruit. This is complemented by the use of the French hop Barbe Rouge, which gives notes of red fruit. Thanks to the oats and wheat in the
Untappd
""
specifications
alc.: 6%, ibu: 22, ebc: 8
There are no products in the cart!