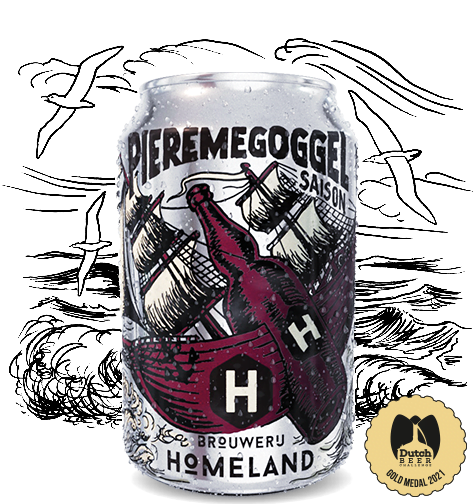 Pieremegoggel
Saison
Straightforward, this fierce wave breaker. Spicy and peppery and, thanks to the hibiscus, a special taste, aroma and colour. A shot across the bows!
Not your average
The Pieremegoggel is not your average Saison. Belle Saison yeast ferments almost all sugars out of the wort. This leaves little residual sugar, which makes the beer dry. The yeast also gives the beer a spicy and peppery character. American hops including Citra make this beer quite hoppy and fruity for a Saison.
Hibiscus
The addition of hibiscus gives a slight acidity and is a special addition to both flavour, aroma and colour. All this makes the Pieremegoggel, although accessible and fresh, still very complex and layered for the connoisseur.
Untappd
"Very fresh and fruity."
specifications
alc.: 5,9%, ibu: 41, ebc: 28
There are no products in the cart!